Be an Expert GST Practitioner
Join the Best GST Practitioners Courses in Kolkata
Technofin India is one of the best institutes providing GST Practitioners courses in Kolkata. We provide both theoretical and practical training in GST law. Gst practitioner course will help students to be masters in the field of GST law and practice.
GST law is a new and evolving indirect tax law in India. As a result, taxpayers are likely to have Search questions about GST registrations, return submissions, refund claims, and other requirements. The government has responded by introducing the notion of GST practitioners to assist taxpayers with GST compliance.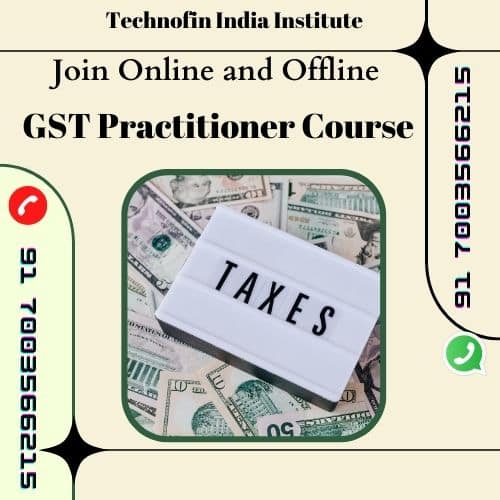 What is GST?
On July 1, 2017, India imposed the Goods and Services Tax (GST). Since then, the GST Council has worked to streamline the laws and regulations in order to make it easier for companies.
At Technofin Academy, we have talked through the GST facilities to make things as simple as possible, such as taxation, e-filling, and e-Accounting. All of these words may be learned in a single Tally e-Accounting course at Technofin Institute India in Kolkata.
GST is an all-inclusive tax levied on makers, retailers, and consumers of products and services in India. GST is a destination-based consumption tax, and the taxable event is funded in contrast to the previous taxable events on sale, manufacturing, or service provision.
Why GST is Important?
By offering a comprehensive input tax credit system across the whole supply chain, GST minimizes tax cascading. The seamless availability of Input Tax Credit across goods or services at every level of supply would allow company operations to be streamlined.
Technofin Institute India in Kolkata offers GST (Goods and Services Tax) training classes, online and offline. Technofin has a GST training facility in Kolkata where they provide GST courses, education, and training.
What exactly is GST Certification Course?
GST Certification Course is offered by Technofin to any students who wish to learn about practical GST issues. The goal of the GST certificate course is to give accountants, junior accountants, and tax consultants with professional and practical training.
GST Certification Course would emphasize hands-on instruction. Students may concentrate on their work and become competent GST practitioners. Technofin provides GST practitioner training in Kolkata through experienced CAs who perform actual industry training.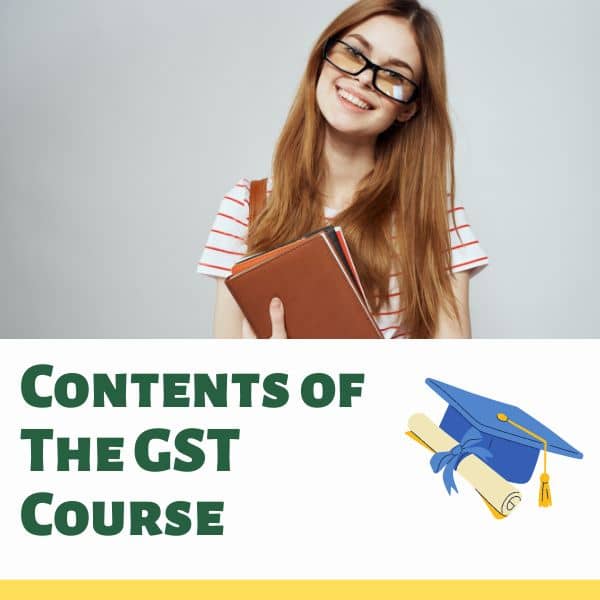 What's in the GST Course
The GST course includes a number of real projects that require the online filing of returns. GST Certification training includes a hands-on monthly, quarterly, and annual return filing process explained by expert instructors.
Technofin offers specialist training in Goods and Services Tax to provide you with the information, skills, and confidence you need to manage your tax burden. GST practitioner training is adaptable and suitable for both tax professionals and recent grads.
Technofin's Goods and Services Tax course focuses on the practical elements of the subject area. The practical components of GST will be taught by an industry expert, CA.
Course Syllabus of a GST Practitioner
A) Theories
Introduction about Tax & GST
Types of GST CGST, SGST, IGST & UT GST
Existing Indirect Tax Laws Vs. GST
Migration and Registration Under GST
Transitional provisions under GST
Rule of Invoicing, Debit Note, Credit note, Bill of Supply, RCM Invoice under GST
Duties of Taxable Person under GST
About GST rates for supply of Goods & Services.
Reverse Charge Mechanism (RCM) for Goods and Services.
Rule of ITC and ITC adjustment with CGST, SGST, and IGST.
GST Computation Forward And Reverse Charge12. In Details Line by Line discussion GSTR
Returns GSTR-1, GSTR-2, GSTR-3, GSTR- 3B, GSTR-1A, GSTR -2A, GSTR-4, GSTR-4A, GSTR-5,
GSTR-6, GSTR-6A, GSTR-7, GSTR-7A, GSTR-8, GSTR-9, GSTR-9A, GSTR-9B, GSTR-10, GSTR-11,Etc
B) Practical
Migration and Registration Under GST
GST Computation Forward And Reverse Charge – With Practical Project (Important)
Computation of Interest
GSTR Returns (With Practical Project) GSTR-1, GSTR-2, GSTR-3, GSTR- 3B, GSTR-1A, GSTR -2A, GSTR-4, GSTR-4A, GSTR-5, GSTR-6, GSTR-6A, GSTR-7, GSTR-7A, GSTR-8, GSTR-9, GSTR-9A, GSTR-9B, GSTR-10, GSTR-11,Etc
GST payment with challan.
EWAY BILL GENERATION
GST Reconciliation
Affordable GST Practitioner Course
GST Practitioner Course Fee in Kolkata
One-Time Fee – ₹ 5,000/-
GST Practitioner with E-filling Course (3 Months)
Both Online and Offline Classes are Available
Who is eligible to take the GST Practitioner Course?
GST Certification is beneficial for people who wish to become practitioners, such as fresh B.Com graduates searching for work as Accountants and Graduate Independent Consultants.
Retirees who desire to establish their own practice.
Tax Consultant.
In-Practice Chartered Accountants
Finance MBA
Practitioners of ICWA Professionals LLB.
Opportunities for Employment Following the GST Course
Fresh B. Com grads seeking work.
Accountants and graduates who work as independent consultants
Retirees looking to establish their own practice.
Tax Consultant.
In-Practice Chartered Accountants
MBA in Finance
Professionals from the ICWA.
Practitioners of the LLB.
Who is a GST practitioner?
A GST practitioner is a person approved by the Central Government or State Government to perform one or more of the activities mentioned below, on behalf of the taxpayers.
What is GST Registration?
A GST practitioner can assist in making an application for GST registration on behalf of the taxpayer or make amendments to/cancellation of GST registration.
What is GST Return?
A GST practitioner can assist in preparing the monthly/quarterly/annual GST returns such as GSTR – 3B, GSTR – 1, GSTR – 9, etc.
How is GST Return or Payment Done?
GST practitioners can le refund claims or pay taxes on behalf of the registered persons.
Who is an Authorised Representative?
GST practitioners would be allowed to appear as an authorized representatives before any of the GST Department, Appellate authority, and the Tribunal.
Why Choose Our GST Courses
If you are interested in studying GST-based Tally may contact Technofin's GST training institutes in Kolkata, which have been accredited as reputable GST training centers.
Technofin has been authorized as a GST training center for holding GST classes in Kolkata as well as certification. It offers free GST Taxation software as well as study material, GST PDFs, GST tutorials, GST videos, and GST Books to any students who want to enroll in the GST program.
The GST training center at Technofin is subject to quality audits, which verify that the study material, faculty, and students are all up to speed with current market demands.