Meet Our Team
Check the list of our fellow associates that gives us the inspiration and courage to serve you better and prepare for a great future.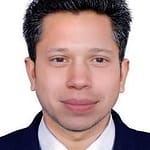 Ranjan Sarkar
Lawyer
Ranjan is having 12 years of expertise in legal profession on the areas which include Divorce law, Consumer Law, Banking Law, Service Law, Succession, Probate. Ranjan practices in Consumer Forum, High court, DRT, DRAT and State Commission.
Area of Practice: Adoption, Appellate Practice, Arbitration, Mediation, Banking, Bankruptcy-Creditors, Bankruptcy-Debtors, Child Custody, Child Support, Collection, Civil Litigation, Civil Rights, Consumer Law, Contract, Copyright, Corporation / Partnership, Divorce/Domestic Relations, Family Law, Finance, Health Care Law, Indian Law, Insurance, Intellectual Property, Labor-Employers, Labor-Workers, Land Use, Landlord/Tenant, Libel/Slander, Patent Trademark, Pension, Profit Sharing, Probate, Real Estate, Securities, Arbitration, Sexual Harassment, Social Security, Wills, Trusts, Estates, Workers Compensation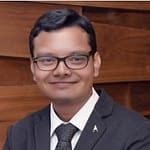 Sunder Rajan
Lawyer
Advocate Sundar Rajan has been practicing and handling cases independently with a result oriented approach, both professionally and ethically and has now acquired over 11 years of professional experience in providing legal consultancy and advisory services.
Practice areas:
Anticipatory Bail, Bankruptcy / Insolvency, Breach of Contract, Civil, Corporate, Criminal, Divorce, Domestic Violence, Media and Entertainment, NCLT, Property, RERA, Succession Certificate.
Sanjay Basu
Tax Consultant
Sanjay is a Chartered Accountant and LLB, practicing for last eight years in taxation laws. Sudip has vast knowledge and a thorough understanding of Indian laws and regulations, as well as the complex corporate taxation system. Sanjay & his team have assisted many corporates and individual in completing paperwork, getting necessary approvals, paying taxes, necessary filings and much more.
Sudip Das
Tally Trainer & Accounting Professional
Sudip is Master in commmerce and Tally certified professional with around 11 years experience in corporate accounting and taxation. He has in depth knowledge on Tally accounting solutions, implementation and imparting professional training for last 7 years.
Venkat Raju
SAP FICO Consultant
Venkat is a Chartered Accountant and SAP FI certified professional with around 12 years in SAP-FICO of strong functional experience in MNC with Implementing, Customizing, Configuring, Integrating, Testing, Document Preparation, User Training, and Production Support in SAP S4 HANA Version and ECC 6.0.
Avijit Sarkar
Digital Marketing
Avijit Sarkar is a renowned Digital Marketer working in association with Technofin India. He is an SEO Specialist and Web Designer (WordPress). This website is exclusively designed by him.
Avijit Sarkar
Digital Marketing